Our family company PEaPE METAL, s.r.o. is an engineering company focused on satisfying individual wishes and needs of customers.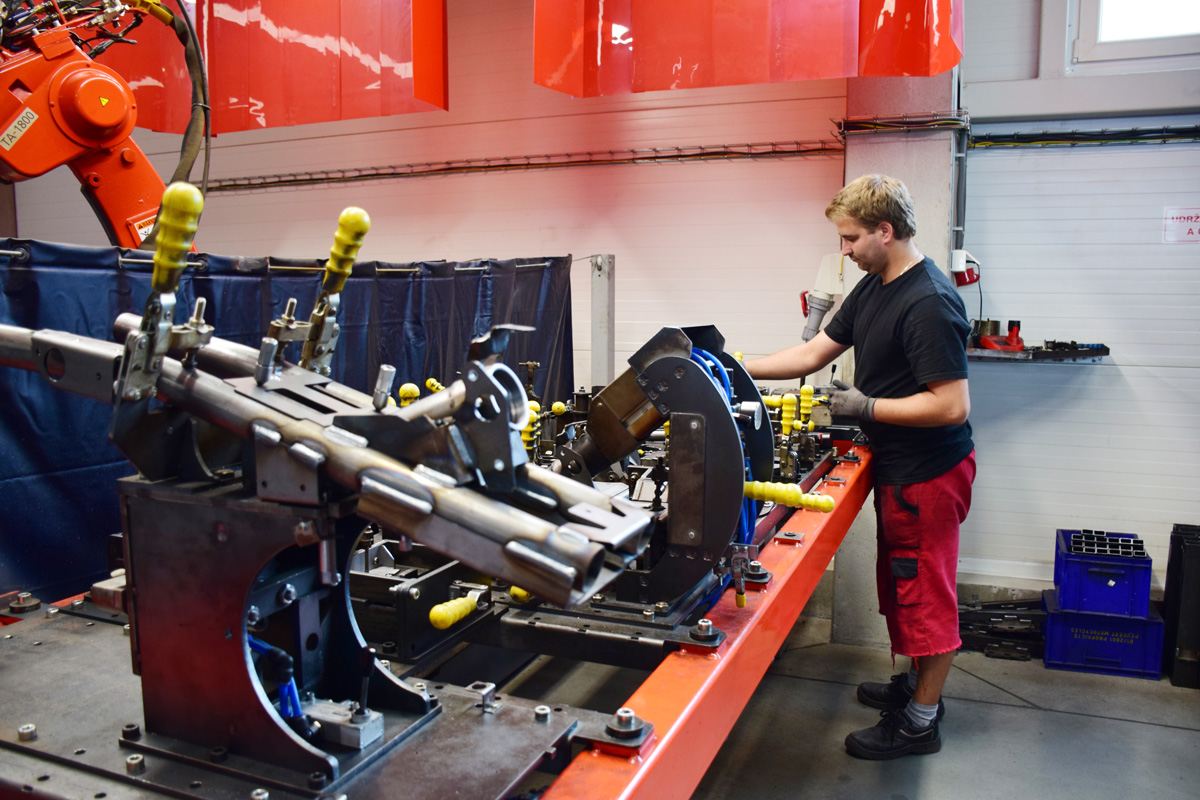 Why work for us
We are a state-of-the-art, constantly evolving engineering company with a large share of automation, robotics and innovation.
Company culture
Our company values its employees first and foremost as people, cherishing their individuality. Only then do we consider them staff. Each employee is unique in some way, and we work with each of them individually.
The growth and improvement are based on new ideas. All new ideas are valuable whether they are applicable to the issue at hand or not. They may not be applicable now, but may become a viable solution in the future. And of course, the personal initiative and activity of all employees is crucial for the success of the entire company.
Employee benefits
Eight-hour working days with two fully paid breaks (10 + 30 minutes)
Transport surcharge according to commuting distance
13th and 14th salaries
Individual monthly bonuses
Possibility of company catering (with 55% of the lunch value being paid by the company)
Sick days – 3 days per year
Requirements:
• responsibility
• manual skills
• technical thinking
• ability to read and understand technical drawings
Also suitable for graduates
Not suitable for women
Technology and preparation of price quotations
Requirements:
• personal responsibility, reliability and initiative
• knowledge of engineering production processes
• communication skills
• willingness to learn new things and procedures
• foreign language skills – English, German
Also suitable for women, graduates and those with health limitations